Hakodate Mets Revival the 2nd
Hello, Mets fellows!
Mets has made a great start from Jozankei Mets, which was
held from Jan. 4th to 7th.
More participants and better workshops led the meeting to
a great success.
It was really awesome!
Now, let me inform you of the next Hakodate Mets, which
revived last month after a long absence.
We decided to hold a special Mets in February as follows.
I know this notice is a little earlier, but I'm sure it must help
you find a slot for "Hakodate Mets" in your schedule.
I really expect as many people as possible will participate in
the special meeting.
Why don't you join us?
---
February Mets Contents
1st Speaker
Mr. Rintaro Sato (Nara University of Education)
"Creating English tests that can measure students' abilities
effectively, improving their English proficiencies"
2nd Speaker
Mr. Peter Keen(Iai Girls' Junior/Senior HS)
"CQNo Can Get Students Speaking about Various Topics"
Here's the comment from Mr. Peter K.
"I will show you an activity to get students speaking about
various topics.
It is a conversation game based on Uno, called CQNo.
It works with students of various levels and with numbers of
students from 4 to 40.
The game can easily be changed for various topics (or grammar points).
I have used it with 1st year junior high students and 3rd year senior
high English course kids, and they didn't want to stop playing at the end
of class!"
---
Date: Sat, February 24th
Place: Iai High School (Hakodate-shi Suginami-cho)
Entrance is on the left side of the building.
*Time: 5:00 p.m. to 7:00 p.m.*
After the fruitful meeting, I'd like to have a casual and enjoyable party
somewhere in Goryokaku.
If you are attending the meeting, RSVP by e-mail
by 22nd of February (Thu).
TRANSMISSION
TO: NAME TAKAYUKI TAKANISHI SCHOOL TOMAKOMAI HIGASHI HIGH SCHOOL
E-mail: *takax2.rs@gmail.com <takax2.rs@gmail.com>*
FROM: NAME SCHOOL
HAKODATE METs MEETING:
Yes, I will attend the meeting.
or No, I will not attend the meeting.
MESSAGE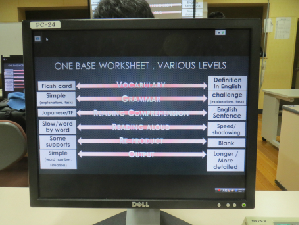 カレンダー
| S | M | T | W | T | F | S |
| --- | --- | --- | --- | --- | --- | --- |
| 1 | 2 | 3 | 4 | 5 | 6 | 7 |
| 8 | 9 | 10 | 11 | 12 | 13 | 14 |
| 15 | 16 | 17 | 18 | 19 | 20 | 21 |
| 22 | 23 | 24 | 25 | 26 | 27 | 28 |
| 29 | 30 | 31 | | | | |
最新コメント
[02/09 Timothynox]
[12/16 pas cher bague bulgari]
[03/11 安達克佳]
[03/10 児玉陽子]
[11/11 replique van cleef & arpel]
最新記事
(03/31)
(02/19)
(01/30)
(12/31)
(12/29)
プロフィール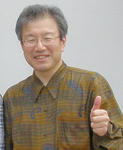 自己紹介:
 平成22年度4月から函館市中学校英語教育研究会会長に就任いたしました。
 よろしくお願いいたします。
最古記事
(06/11)
(06/23)
(06/23)
(06/23)
(06/25)